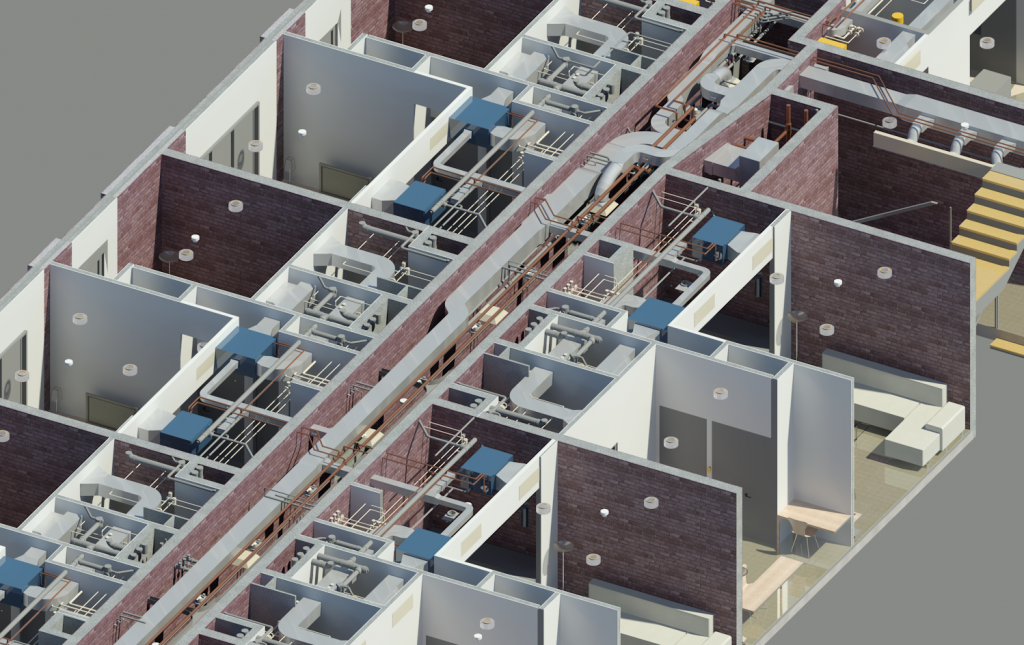 MEP Engineering & MEP in Nepal
August 16, 2019
Subesha Engineering
The construction world now have been rapidly changing and dynamic. From traditional construction technologies to the modern day 3D printed construction, we all have grown up. The aspects of construction now is not confined within a good looking façade or the bigger room spaces, but also the services that help in operating the project. The term MEP have been prevailed in the construction industries from decades but not as much as lauded these days.
The term MEP stands for Mechanical, Electrical and Plumbing, in a general short form – long form concept. The concept which sounds as simple in the short form is very vague and complex in the real construction form. From the very beginning of the table work till the handing over of the project, MEP continuously incur in and around the project team head. The concept of a sustainable design of MEP is now gradually growing and the necessity of MEP Engineering in Nepal especially in bigger projects being developed in cities like Kathmandu, Pokhara, Chitwan, Bhairahwa, Dhangadi, Nepalgunj and the remote areas like, Manang, Mustang, Jumla, Kalikot, Mugu and others.
The proper implementation of National and International Codes, the data extraction and the prevailing site conditions, all are to be measured and considered for the sustainable design of Mechanical, Electrical and Plumbing Engineering Design. Routing of the cable trays, bigger sized mechanical ducts, sanitary and pressurized pipe lines, firefighting pipes, all are to be properly coordinated among each trades including the architectural and structural trades. This can be attained with the well designed, drawn and calculated drawings, each being coordinated properly.
MEP Services design, supervision and execution in Nepal have always been a challenging fact among the MEP engineers, contractors and the owners. The lack of complete concept of design of MEP in Nepal, the lack of MEP consultant in Nepal under one roof and the lack of standards are the challenges incurring in present context. All the factors considered, Subesha Engineering Services Pvt. Ltd. is continuously trying and succeeding in the MEP consulting field under single roof located in Kathmandu, Nepal. The market friendly technologies and software used like Auto CAD, Revit MEP, and the latest construction technologies like BIM (Building Information Modeling) are used by the in-house team of Subesha Engineering Services Pvt. Ltd. to deliver the MEP Design and Building Services in Nepal.
Posted By:
Subesha Engineering Services Pvt. Ltd.
MEP Engineering Team
Kathmandu Nepal